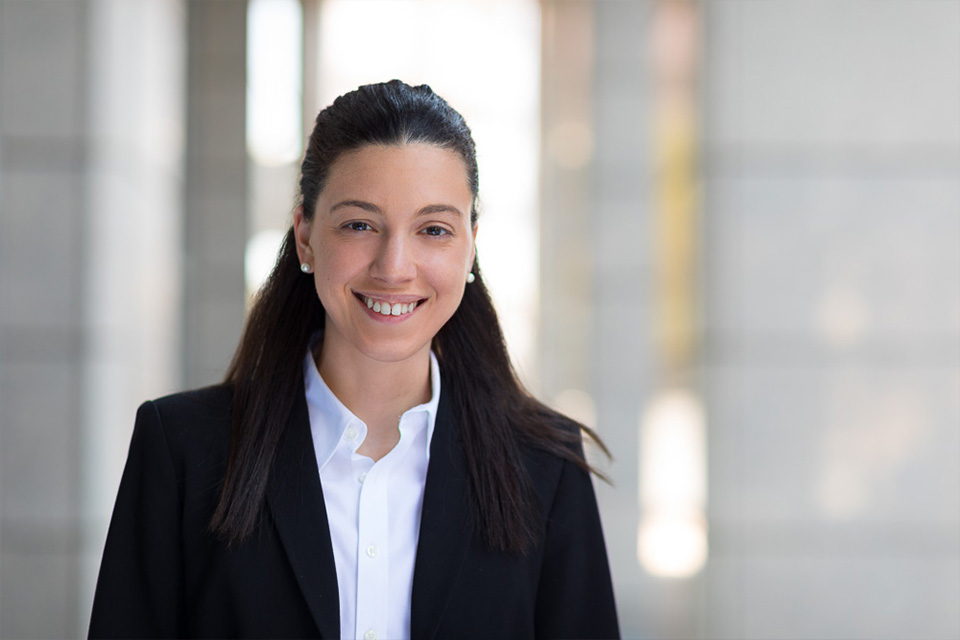 Ashley T. Gallagher
Senior Associate
Biography
Ashley T. Gallagher is a senior associate, practicing management-side labor and employment law in both the private and public sectors.   Ashley received her undergraduate degree from the University of South Carolina and law degree from Florida State University College of Law.  While in law school, Ashley served as an Article Editor for the Florida State University Law Review and was a member of the Florida State College of Law Moot Court Team.  Additionally, she served as a judicial extern for the Honorable Judge Mark E. Walker of the United States District Court for the Northern District of Florida and attended the Florida State University Law Conference at Oxford University.  She received book awards in English Legal History, Comparative Contract Law, Family Law, and Judicial Externship Perspectives. Following her graduation from law school, Ashley was inducted into the Order of the Coif. Ashley currently serves as the Co-Chair of the Tampa Bay Chapter of the Federal Bar Association Young Lawyers Division Committee, assisting in the organization of events and programs for young lawyers and law students in the Tampa Bay area. Ashley will also begin serving as an Enabling Fund Grant Application Reviewer for the Junior League of Tampa this fall. Ashley grew up in Verona, New Jersey.
Professional and Community Involvement
Co-chair, Young Lawyers Division Committee, Tampa Bay Chapter of the Federal Bar Association                         2019 - present
Member, Hillsborough Association for Women Lawyers 
Member, Law-Related Education & Law Week Committee, Hillsborough County Bar Association YLD, 2017-2018
Member, The Junior League of Tampa, 2018-present
Publications and Speeches
Author,

Department of Labor Pays $7,000,000 for Alleged Violations of the FLSA

, The Checkoff, Vol. LVI No. 2. (November 2016).
Author,

Court Resolves District Split Over Offers of Judgment

, The Hillsborough County Bar Association Lawyer, Vol. 27, No. 3. (January - February 2017).
Author, Eleventh Circuit Rejects NLRB Decision for Failure to Distinguish Between Converted and Permanent Mixed-Use Areas, The Checkoff, Vol. LVI No. 3. (March 2017).
Author, NLRB Overrules Lutheran Heritage and Implements New Balancing Test for Facially Neutral Rules, The Checkoff, Vol. LVII, No. 4 (June 2018).